These are books I've read about, that I've been told about, or that I've run across in the bookstore during 2017 and don't want to forget about. I use this list when perusing bookstores and the local public library.
MIT Technology Review's Best Tech Books of 2017.
New Relic lists 15 Essential Books to Upgrade Your Career—and Your Life!

Raven and Beez recommend Retrograde by Peter Cawdron.
Some years back, I tried some graphic novels. I made some interesting finds. Here's a list of NPR's 100 favorite comics and graphic novels. This should keep me busy.
Buffer writes about How to Create a Culture of Reading at Your Company and lists the top 13 books they're reading in 2017. Looks like a good list.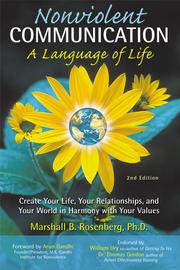 Satya Nadella recommended Nonviolent Communication: A Language of Life by Marshall B. Rosenberg PhD to his top executives to change Microsoft's culture.
James Fallows review/recommendation of What Happened by Hillary Clinton in The Atlantic puts this book on my to-read list.
Shane Parrish recommends A Fortunate Universe: Life in a Finely Tuned Cosmos by Geraint F. Lewis and Luke A. Barnes: "You might never be able to answer the question 'why are we here' but you won't even come close without this book. It explains how far science has gone and analyzes how far science can go in explaining why our universe is the way it is, and what this means for the tiny speck that is humanity. Fascinating."
What books do you think I should read?